About us
The Royal Thai Hut is located in Pacific Pines on Pitcairn Way; offering the most delicious Thai and Asian cuisines around. Our dishes include Stir-fried Meals, Vegetable and Non-vegetarian as well as rice and noodles, soup and salads. Our entrees include Calamari Rings, Curry Puff, Mixed Entrees, Prawn Rolls, Coconut Prawns and more. For the vegetarian selection, this includes Tofu with Chilli, Tofu with Cashew Nut Sauce, Tofu with Spice Sauce, Tofu with Oyster Sauce, Ginger Sauce and many others. Also available for vegetarians is the vegetarian curry selection. For greater convenience, you can order online through our website for takeaway and delivery.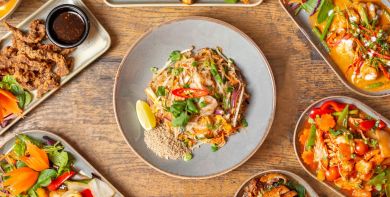 Reviews
Julie
"Food was great will order again"
10/12/2019
Anita
"Food was delicious as usual"
23/11/2019